Nederlands



12 years neckcollars
of Greylag Geese
in the Netherlands


Ooijpolder, Gelderland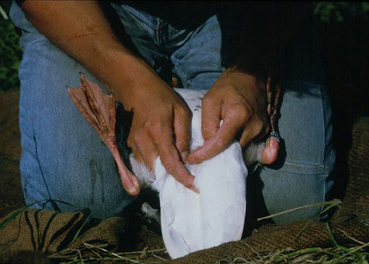 All birds are sexed by cloacal examination.
(Foto: Harvey van Diek)
The Ooijpolder is a different story. The birds ringed at this site are rarely seen at a distance of five kilometer from the ringing site. Adult birds are very site faithful to their breeding area. Most of the year they stay within two kilometers of the ringing site. The young birds and especially the second year old birds are sometimes seen outside the area. This happens mainly after the moulting period. Observations originate upstream along the river Rhine and Waal even into Germany, around the Noorderplassen, in the Lauwersmeer and further away in the neighbourhood of Hannover, Germany.

Number of observations per area per month of Greylag geese ringed in Waterland (for each individual only one observation per month)
Area - Country / Month

Jan

Feb

Mar

Apr

May

Jun

Jul

Aug

Sep

Okt

Nov

Dec

Gelderland

64

57

56

55

55

75

97

94

95

89

82

82

rest Netherlands

-

1

-

-

-

-

1

2

1

3

-

1

Germany

-

-

-

-

-

-

-

1

1

2

3

1
Distribution of observations of neck-collared Greylag Geese from the Ooijpolder over diferent areas during the seasons of 1997-99.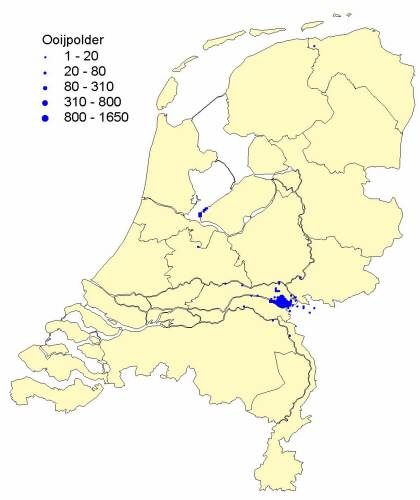 Distribution over the Netherlands of Greylags ringed in the Ooijpolder.
The size of the dot refers to the number of sightings per location.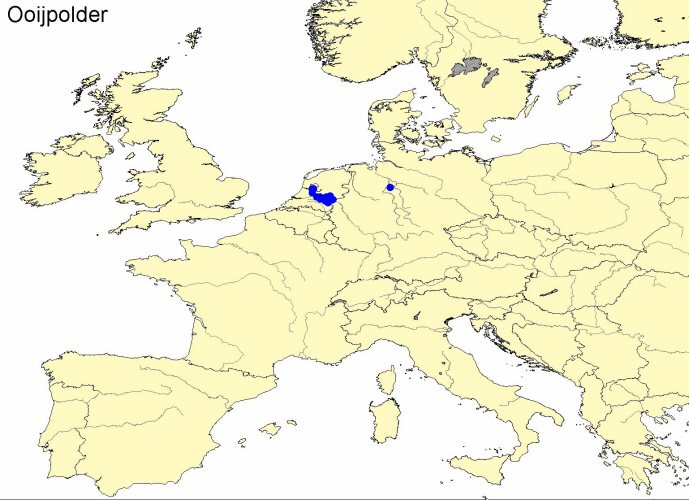 Distribution over Europe of Greylag Geese ringed in the Ooijpolder.
Per location, one dot only.